Photos
Volunteers needed year-round to help stock, sort, deliver and distribute food.
Call 309-808-3742 to get you or your organization involved!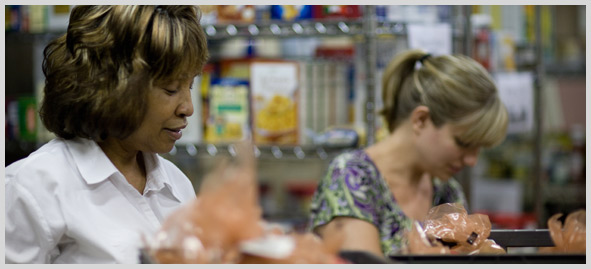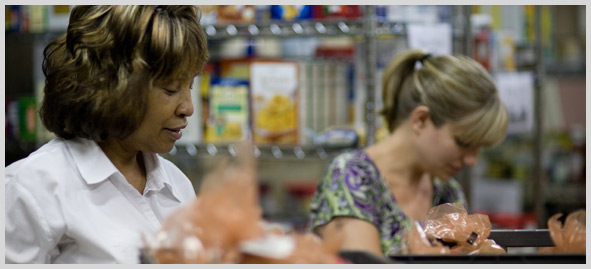 Willa (left) and Libby (right) fill grocery sacks for distribution day.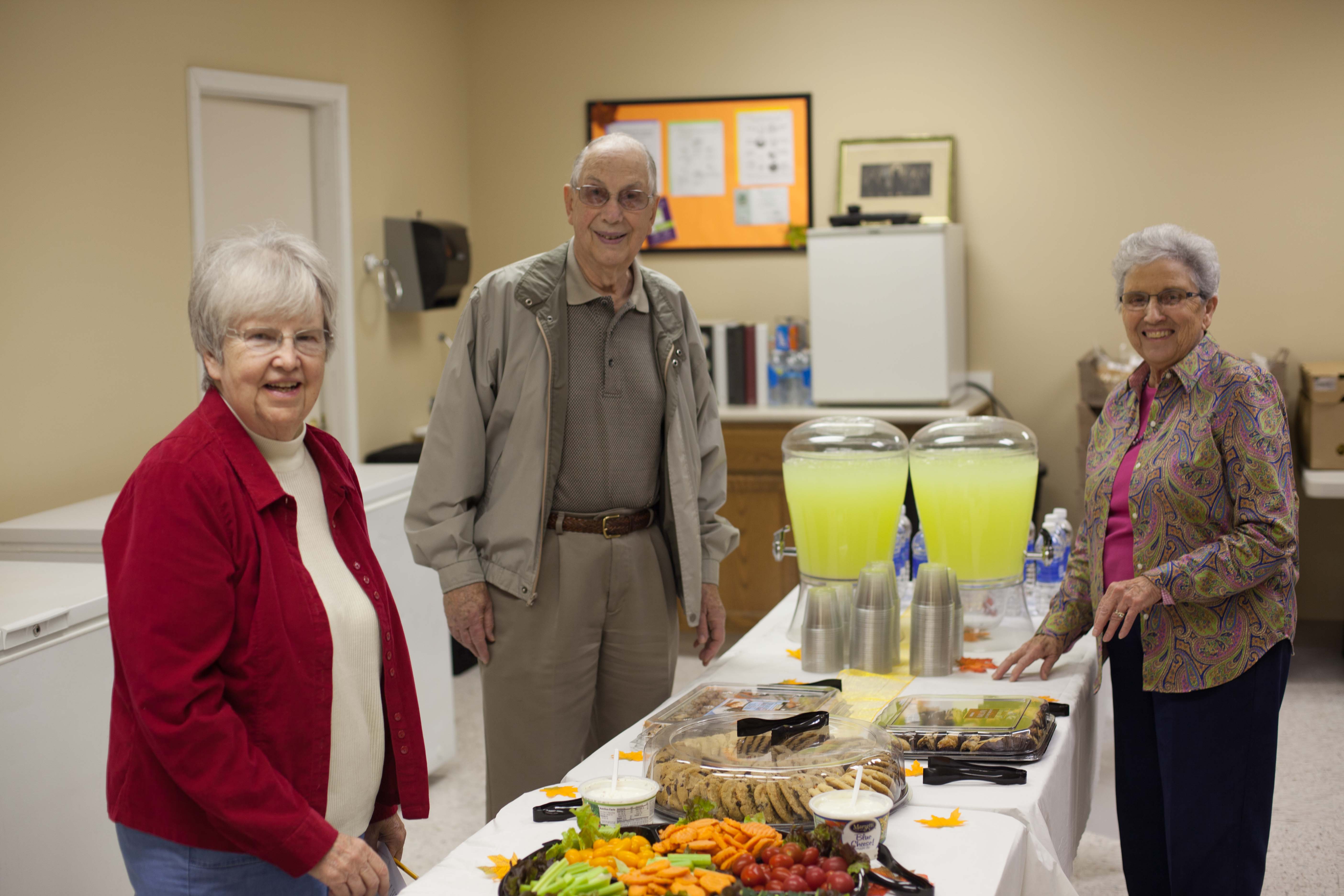 Volunteers Linda, Ron & Shirley prep for Open House at our new 1308 E. Empire St. location.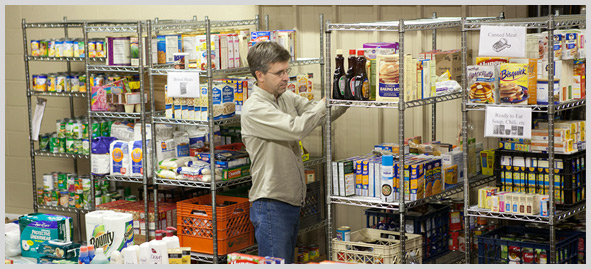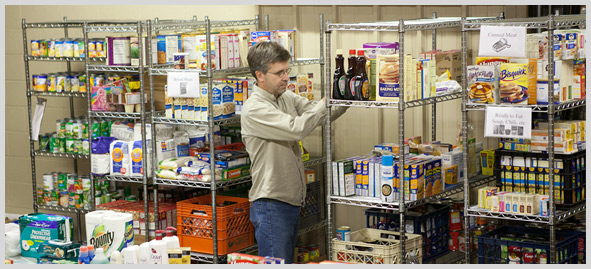 Sam safety sorting and organizing incoming donations.