Kingdom Closet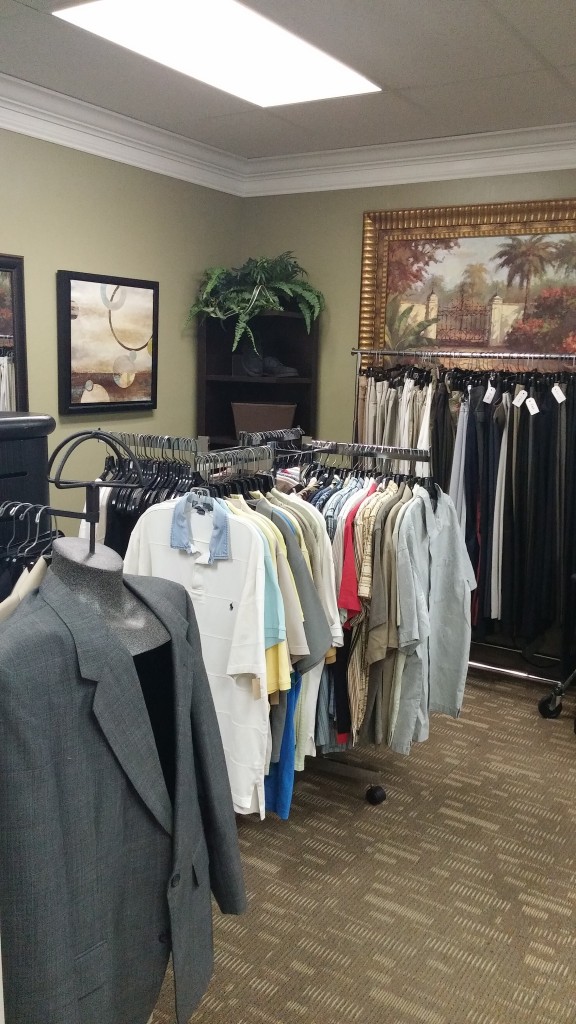 Kingdom Closet & Boutique -"A Thrifty Way to Help Change Lives"
Kingdom Closet & Boutique (KC&B), distributes clothing, shoes and accessories  to families in McLean County who are facing financial hardship or crisis. Shoppers may acquire clothing at no cost through the "Free Closet" or may share a donation for additional "Boutique Items".  The clothing distribution and drop-off center is located at 1308 E. Empire St in Bloomington IL. "Open Closet" events are held each Saturday from 10am-2pm and are available to the general public.   Families with needs beyond clothing may be provided with additional support including community referrals and advocacy.
Donations: Kingdom Closet & Boutique welcomes your donations of new and gently used clothing, shoes and accessories in season. Please pre-sort your donations before bringing them in as we are not able to pass along items that are torn, stained, have an odor or are not laundered. Donations may be brought to 1308 E Empire any Saturday between 10:00 am and 2:00 pm or any Monday, Tuesday, Thursday or Friday between 9:00 and noon. Please know that any items left outside of the building must be automatically discarded.
To assure that our closet stays sufficiently stocked year-round,  we have started "The Travelling Rack".  Businesses, schools, clubs and organizations may host the clothing rack for a period of time ranging from one week to one month. Those who frequent your facility may use the "Travelling Rack" to share new or gently used shoes, clothes and accessories. If your business or organization would like to host the travelling rack, please contact the Center for hope Outreach Program at (309)808-3742 and we will be happy to make arrangements with you.
Volunteers are needed:  Kingdom Closet and Boutique depends on volunteers to forward its mission to serve McLean County families.  Volunteers are needed on Saturdays to sort clothing, serve clients, and process donations.   Additional opportunities exist on Mondays and Thursdays from 9:00 am- 12:00 pm. Groups are also needed to organize clothing drives, fundraisers, and informational events. Those interested in serving may call 309-808-3742.
Contact Information:
Kingdom Closet & Boutique
c/o Center for Hope Outreach Programs
1308 E. Empire St.
Bloomington, ILÂ 61701
309-808-3742
[email protected]